B2B Operation & Sales
·
Stockholm
Kundtjänst Teknisk Support B2B
Brinner du för kundkontakt och teknik, och vill växa både professionellt och som person? Då är det dig vi letar efter!
Tillsammans vill vi på Northmill skapa en annan typ av bank- och shoppingupplevelse. Vi grundades 2006 och har huvudkontor i Stockholm. Tar du chansen att bli en del av oss och vår resa?
Om rollen
Vi söker dig som tycker att det är roligt att jobba med både teknik och människor. Vi tror att rollen passar bäst för dig som har god social förmåga och trivs med att prata i telefon. Du har kunskap inom grundläggande Windows-konfiguration, nätverkskunskap och god teknisk förståelse – detta eftersom vi arbetar mycket med konfiguration och felsökning av både kassasystem och kortterminaler.
Du har lätt för att lära dig och på egen hand utforska hur man felsöker, hittar och åtgärdar problem med såväl kassadatorer som kvittoskrivare och kortterminaler på ett snabbt och effektivt sätt. Du gillar att hjälpa människor och hitta lösningar på problem.
Vidare skriver och talar du flytande svenska och engelska för att hantera e-post, chatt och uppdatering av manualer och instruktioner. Du är stresstålig och håller dig uppdaterad om nyheter inom branschen. Du kan kommunicera och dela erfarenheter med övriga i supportavdelningen för att bygga en support i världsklass.
I rollen ingår förutom support till kunderna även uppdatering av manualer och lathundar, skapande av instruktionsfilmer, testande av nya versioner, samarbete med utvecklare och i vissa fall hjälp vid leverans av nya system.
Fun Facts
Ta ett gympass två minuter bort eller en joggingrunda i stan 
Event - årlig konferens utomlands samt härliga "Northchill" afterworks under året
Massage - massör kommer till kontoret för ett förmånligt pris
Årliga hälsoaktiviteter såsom arrangerade sats klasser, innebandy och olika löparlopp
Frukost och frukt varje dag och helig fika på fredagar
Regelbundna AW:s på fredagar och firade framgångar på kontoret
Stockholms snyggaste kontor 2020 med härliga ytor och vyer
Om Northmill
En svensk bank med hjärtat i tekniken. 160 medarbetare i fyra länder. 2 500 handlare. 600 000 slutkunder. Målet? Att förbättra människors privatekonomi genom att vara digitala men personliga.
Ansök idag och bli en del av Northmill!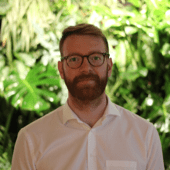 Contact
Mikael
Team Manager – B2B Operation & Sales
Meet our people ✨
At Northmill, you will get a bunch of friendly, driven and nerdy colleagues. Representing 30 different nationalities, the set of different skills and experiences our employees possess is the key to success across all areas of business.
About Northmill
Northmill is a tech company with a banking license aiming to improve financial life, offer merchants smart solutions and erase the borders between in-store and online.
Northmill creates a more personal and relevant experience for people and companies, helping more than 2,500 merchants and 600,000 end users.

Saved for users 31 MSEK
Trustpilot 4.8 of 5
Cloud 100 %
End users 600 000

B2B Operation & Sales
·
Stockholm
Kundtjänst Teknisk Support B2B
Brinner du för kundkontakt och teknik, och vill växa både professionellt och som person? Då är det dig vi letar efter!
Loading application form
Already working at Northmill?
Let's recruit together and find your next colleague.