Job Overview
We are looking for a savvy Data Engineer to join our growing team of analytics experts. The hire will be responsible for expanding and optimizing our data and data pipeline architecture, as well as optimizing data flow and collection for cross-functional teams. The ideal candidate is an experienced data pipeline builder and data wrangler who enjoys optimizing data systems and building them from the ground up. The Data Engineer will support our data analysts and data scientists on data initiatives and will ensure optimal data delivery architecture is consistent throughout ongoing projects. The position also requires collaboration with our software developers and architects to understand the data structure and make sure relevant data is stored.
Responsibilities:
Create and maintain optimal data pipeline architecture.
Assemble large, complex data sets that meet functional / non-functional business requirements.
Identify, design, and implement internal process improvements: automating manual processes, optimizing data delivery, re-designing infrastructure for greater scalability, etc.
Build the infrastructure required for optimal extraction, transformation, and loading of data from a wide variety of data sources using SQL, Snowflake and AWS technologies.
Build analytics tools that utilize the data pipeline to provide actionable insights into customer acquisition, operational efficiency and other key business performance metrics.
Work with stakeholders including Executive management, Product, Credit, and Design teams to assist with data-related technical issues and support their data infrastructure needs.
Keep our data up-to-date and secure.
Work with data and analytics experts to strive for greater functionality in our data systems.
Qualifications:
2+ years of experience in a Data Engineer role.
Graduate degree in Computer Science, Statistics, Informatics, Information Systems, or another quantitative field.
Advanced working SQL knowledge and experience working with relational databases, query authoring (SQL) as well as working familiarity with a variety of databases.
Extensive knowledge in building and optimizing large-scale data solutions and products.
Experience performing root cause analysis on internal and external data and processes to answer specific business questions and identify opportunities for improvement.
Strong analytical skills.
Build processes supporting data transformation, data structures, metadata, dependency and workload management.
A successful history of manipulating, processing and extracting value from large disconnected datasets.
Experience supporting and working with cross-functional teams in a dynamic environment.
Experience with data pipeline and workflow management tools.
A solid foundation in Python.
The main building blocks of our Data platform are:
Snowflake
Dbt
Thoughtspot
Fivetran
external data sources
AWS - S3
Other interesting information
We are always striving to implement and use the best tools in the market in order to be more efficient and agile. Therefore we use cutting-edge technology when it comes to the end-to-end data flow.
You will have full ownership of the data platform and the freedom to suggest and choose the best tool/approach to solving data engineering problems.
You will work in AWS and utilize various services to support our data platform and have the opportunity to work alongside data scientists and data analysts on interesting projects. You will also handle a multitude of data pipelines, deriving hundreds of metrics, and promoting data-driven culture.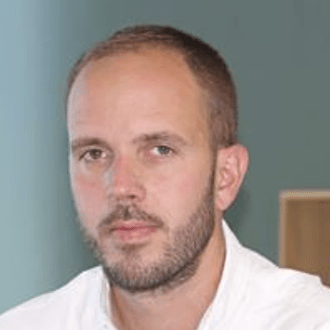 Our ability to create
Our ability to create and nurture a diverse and healthy culture and environment for every Northmillian is a core part of our success, but it is also something that cannot be taken for granted. It requires constant love and attention and we need to invest in it every day.
We really are in a constant state of innovation and change, which means that it can be tough to always keep up with all parts of the business at all times. But I can promise you that we will always work relentlessly to improve and maintain a strong focus on diversity and inclusion, internally as well as externally, because our business depends on it.
About Northmill
Northmill is a tech company with a banking license aiming to improve financial life, offer merchants smart solutions and erase the borders between in-store and online.
Northmill creates a more personal and relevant experience for people and companies, helping more than 2,500 merchants and 600,000 end users.
Founded in 2006

Revenue 500 MSEK

FTE 160

Saved for users 31 MSEK
Trustpilot 4.8 of 5
Cloud 100 %
End users 600 000
🇸🇪 🇳🇴 🇩🇰 🇫🇮 🇵🇱
Already working at Northmill?
Let's recruit together and find your next colleague.